Bulletin #21: Into the third year of the Covid-19 pandemic

This fortnight  
News of a tentative TRIPS waiver compromise allegedly penned by a group of four countries - the US, the EU, South Africa and India - was published just around the time when the world was entering the third year of the Covid-19 pandemic. The text was hailed by some as an important breakthrough for boosting vaccine equity, yet most agree that the document is completely inadequate to respond to actual needs.
The EU continues to influence drugs policies in Africa by pushing for the establishment of an African Medicines Agency. Judging from information that is currently available, the move could easily hinder access instead of making the process of drug regulation more simple and navigable for countries in the region.
To see concrete improvements in the field of access to medicines, we still need the original TRIPS waiver to be passed at WTO. As the example of Moderna's approach to sharing technology and know–how has shown, there is little hope for pharmaceutical companies to take a proactive role in supporting local production.
After the Constitutional Court of Colombia made an important ruling on abortion legislation in February, we spoke to Ana Cristina Gonzalez Velez from the Roundtable for Life and Health of Women about the intersections of the health and feminist movements in Colombia. In Data speaks, we bring a map of the world's abortion laws.
Health workers, especially women, continue to be exposed to enormous pressures in situations of conflict. In a recent webinar organized by the People's Health Movement, activists from Palestine and the Philippines met to discuss the imprisonment of Shatha Odeh and Naty Castro.
Strikes in the health and care sectors continue to be the main tool for workers' to protect their rights in the latest phase of the pandemic. We bring articles on industrial actions in Slovenia and the UK, as well as on the injunction against the strike planned by health workers in New Zealand.
In a new video interview, People's Health Dispatch spoke to Yogesh Jain and Sarah Nabia, editor and co-editor of the book Covid-19: A view from the margins, who told us more about the importance of recording people's personal stories and experiences from the margin for building a more complete picture of the pandemic.
---
Compromised TRIPS Waiver will prolong pandemic inequalities
As the COVID-19 pandemic turns two, access to medicines movements warn that a recent compromise deal on the TRIPS waiver allegedly outlined by the US, the EU, India and South Africa will not be enough to address existing inequities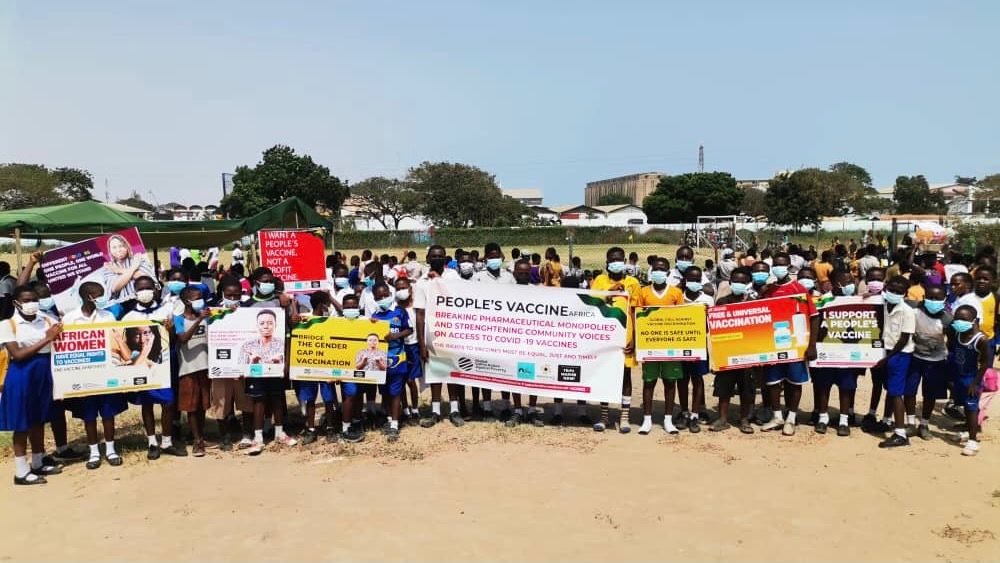 Push for more regulation and 'quality controls' may further complicate medicine supply in Africa
The creation of the African Medicines Agency with the objective of maintaining European standards for medicines in the continent may hamper the supply of regular and economical versions of medicines in areas where access is already skewed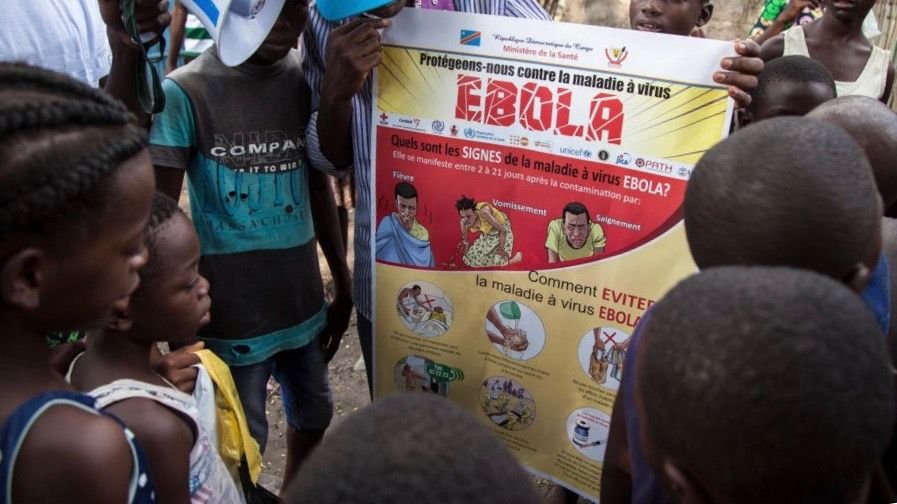 Patents, profits and squabbles for share in the pie – Moderna's pandemic story
Moderna's filing for patents in South Africa puts a question mark on its intentions of honoring the pledge that it will not enforce patents during the pandemic. Activists fear that this may jeopardize the WHO's technology sharing hub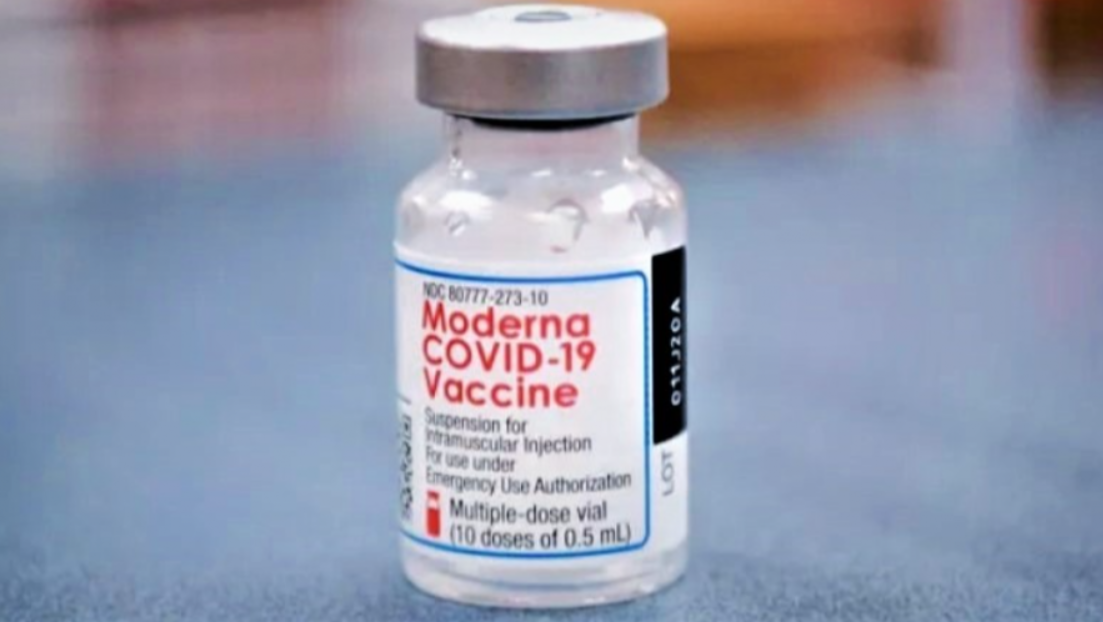 Women in Colombia continue their struggle for reproductive rights
Ana Gonzalez Velez from the Roundtable for Life and Health of Women talks about the recent constitutional ruling in favor of decriminalization of abortion in Colombia and what lies ahead
Imprisoned Palestinian health activist Shatha Odeh is a beacon of resistance globally
Imprisoned health activist Shatha Odeh continues to persist in the struggle for the right to health and women's rights as she sends letter from prison for International Women's Day
Health and care workers in Slovenia fight for pay hikes and equal rights
Around 50,000 workers in the Slovenian health and care sectors went on strike on February 16 protesting poor working conditions, low salaries, outdated norms and regulations, and violations of the agreements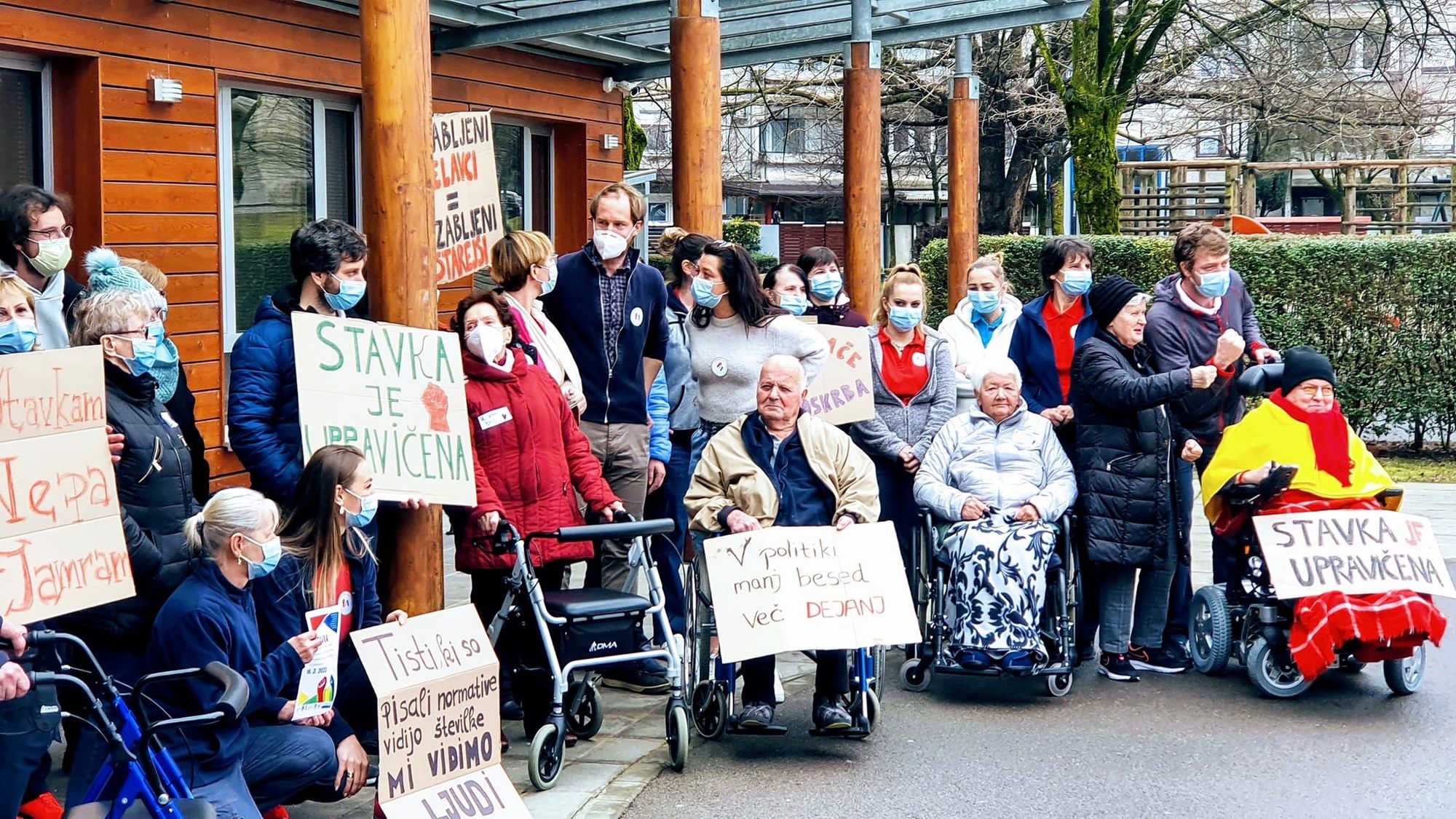 ---
Short reads
Cleaners at Great Ormond Street Hospital in London win NHS contracts
Under the leadership of the union United Voices of the World, different sections of the staff at the Great Ormond Street Hospital in London have intensified campaigns to demand equal rights and dignity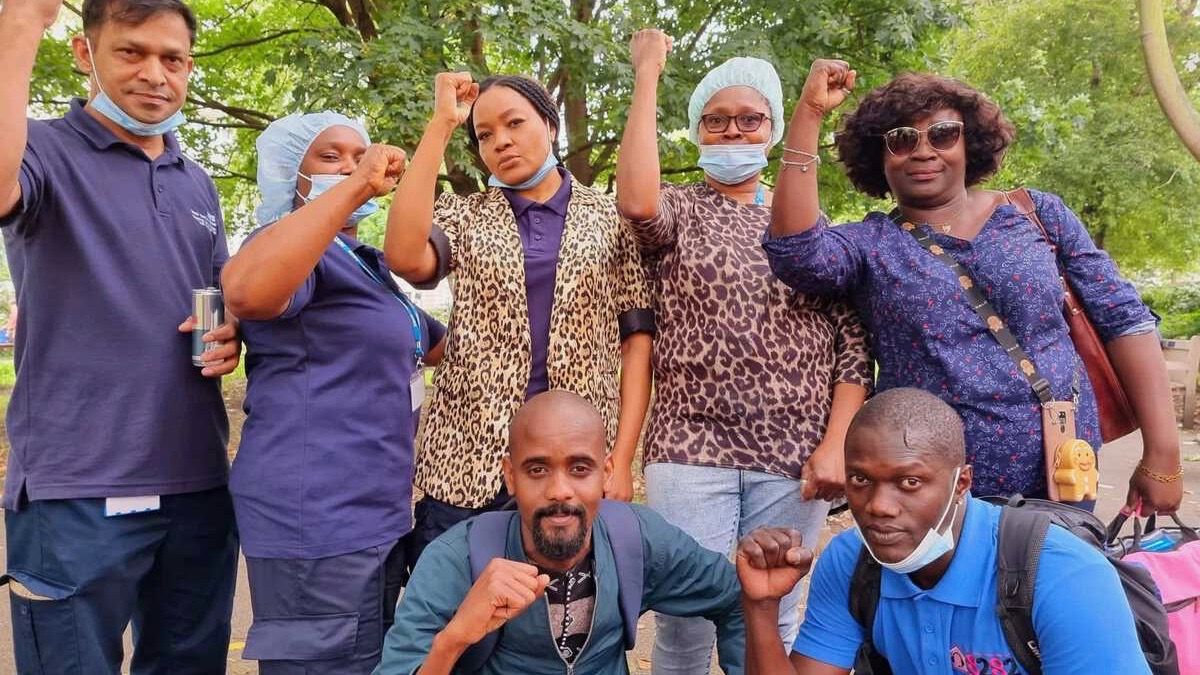 New Zealand Employment Court passes injunction to scuttle health workers' strike
Even though the allied health workers' unions in the capital Auckland postponed the strike owing to Omicron surge, the employment court forced a nationwide postponement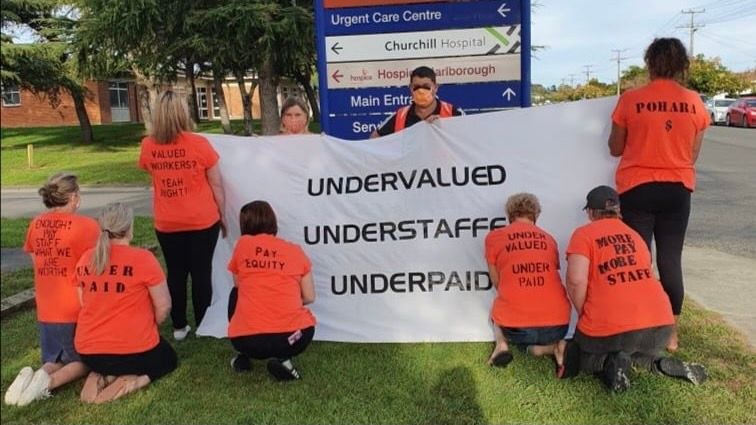 ---
Video: How common people fought the pandemic in India
Indranil of Peoples Health Dispatch speaks to Yogesh Jain and Sarah Nabia, editors of COVID-19: A view from the margins, a recent book on the resistance to the pandemic in India, with chapters written by 67 authors from across the country
---
Data speaks
---
In case you missed it