Bulletin #63: Health workers push for ceasefire in Palestine

This fortnight
As the Israeli war on Palestine persists for over a month, health workers worldwide have taken to the streets, urging their governments to support a ceasefire. Their goal is to protect nurses, midwives, doctors, paramedics, ambulance drivers, and other health workers currently working under relentless bombardment. While many health organizations have strongly advocated for peace, others have wavered in their response. One such example is the American Medical Association, which recently sidelined a resolution, supported by over 100 medical students, calling for a ceasefire in Gaza.
At the same time, health workers in Palestine persist in keeping patients alive despite the total absence of fuel and medical supplies, while being themselves in the line of fire. Over the past week, Israeli attacks on Palestinian health infrastructure intensified, ranging from the shelling of the Indonesian Hospital to the targeting and raiding of Al-Shifa Hospital.
In France, a new bill discussed in the Senate threatens to limit access to healthcare for undocumented migrants. In this situation, as in similar cases, health workers have stepped forward to protect the right to health. They reaffirmed their commitment to providing care to everyone, regardless of the circumstances.
In Québec, Canada, nurses employed in the public health system held a massive strike due to repeated failures in negotiations regarding improvements in working conditions. Trade unions have already announced a second round of the strike during the same period when other public sector workers will be taking industrial action, in the last weeks of November.
In Brazil, unions are also considering action to force private health providers to finally implement the national minimum wage for nurses.
The Food and Agriculture Organization recently published a report warning about the hidden costs of the world's food systems, emphasizing that food and nutrition policies remain heavily influenced by the corporate sector. The report suggests that governments should act fast and introduce stricter regulations on the food industry. Yet, governments will likely have to be pushed to act through people's mobilizations for health and food sovereignty, similar to what is anticipated from the upcoming People's Health Assembly.
---
In focus: Health in Palestine
The Israeli attack on Palestinian health workers in Gaza and the failure of the American Medical Association
Amid Israel's unprecedented attacks on healthcare workers and infrastructure in Gaza, the AMA censored a resolution proposed by its members to call for a ceasefire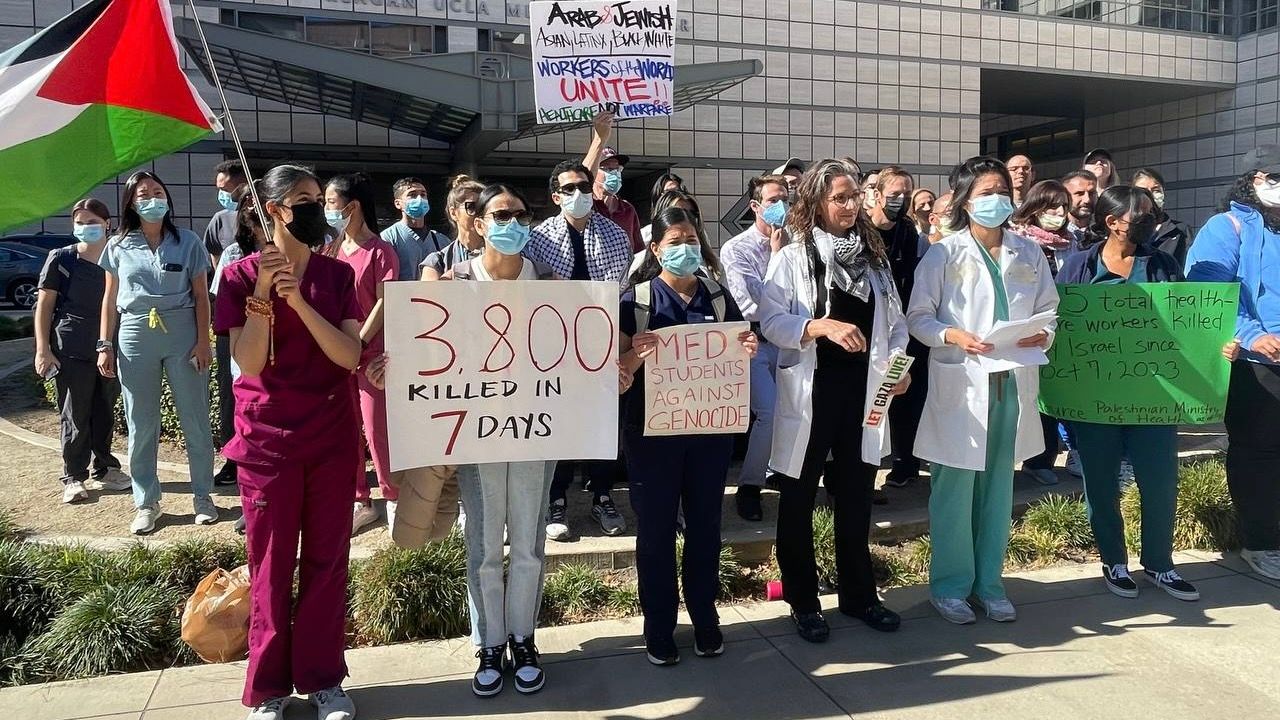 Israeli forces raid Al-Shifa, Gaza's largest hospital
Israeli occupation forces surrounded and raided Al-Shifa Hospital, currently sheltering thousands of health workers, patients, and displaced people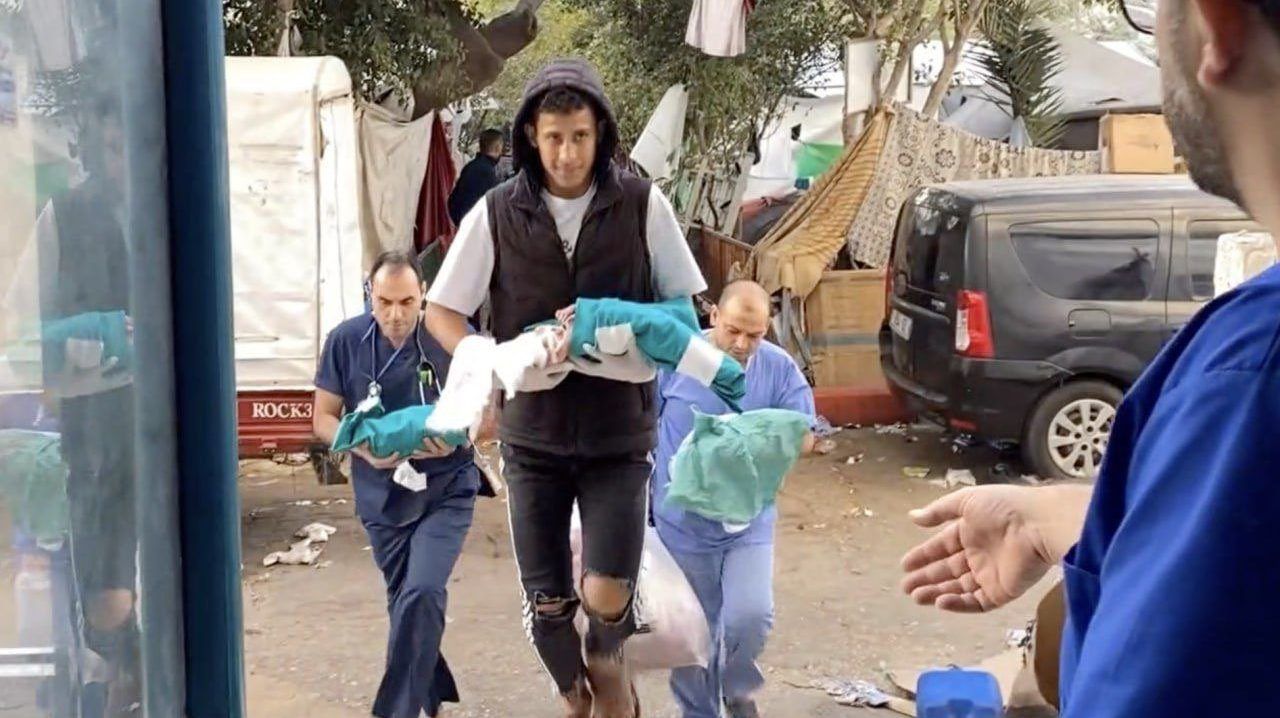 Israel increases attacks on health infrastructure in Gaza
Israeli airstrikes on hospitals in Gaza have caused severe damages and many have been forced to shut down, putting thousands of patients and refugees at risk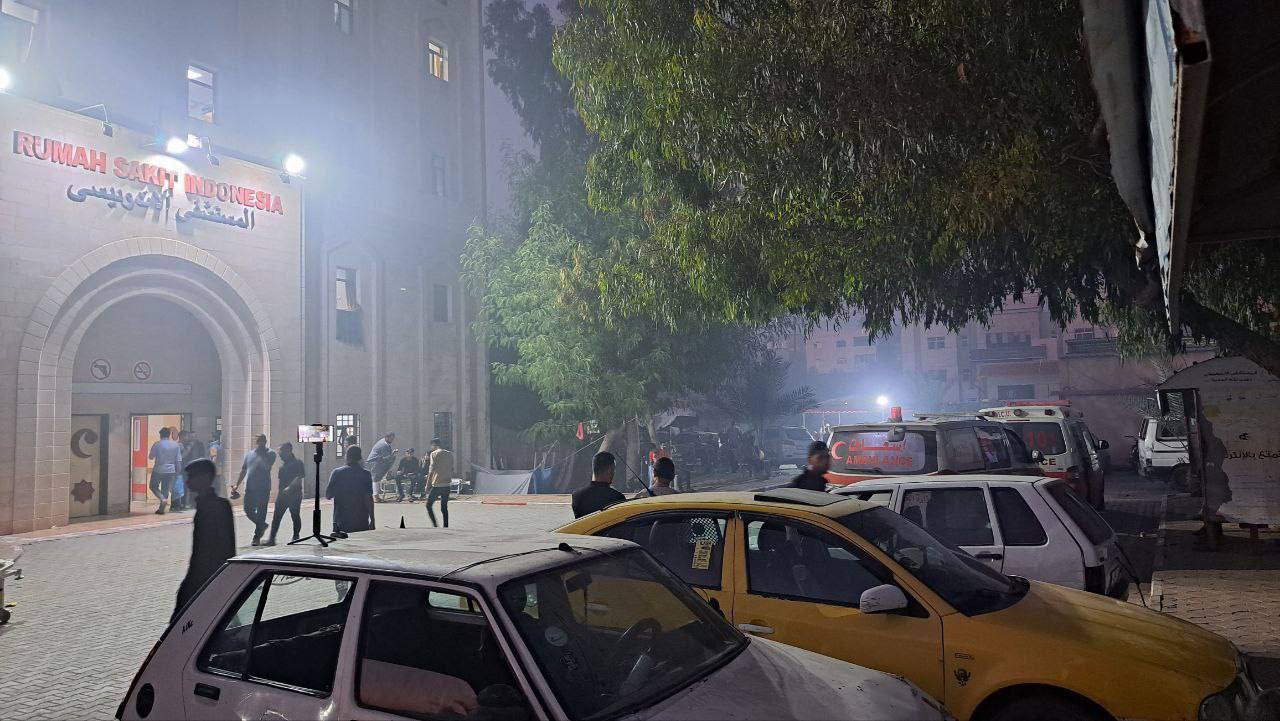 ---
Featured articles
French Senate proposes new set of limitations to healthcare for migrants
The French Senate has passed various repressive measures, including a right-wing-backed amendment to scrap State Medical Assistance, a program that grants undocumented migrants the right to access healthcare. Doctors have vowed to resist this move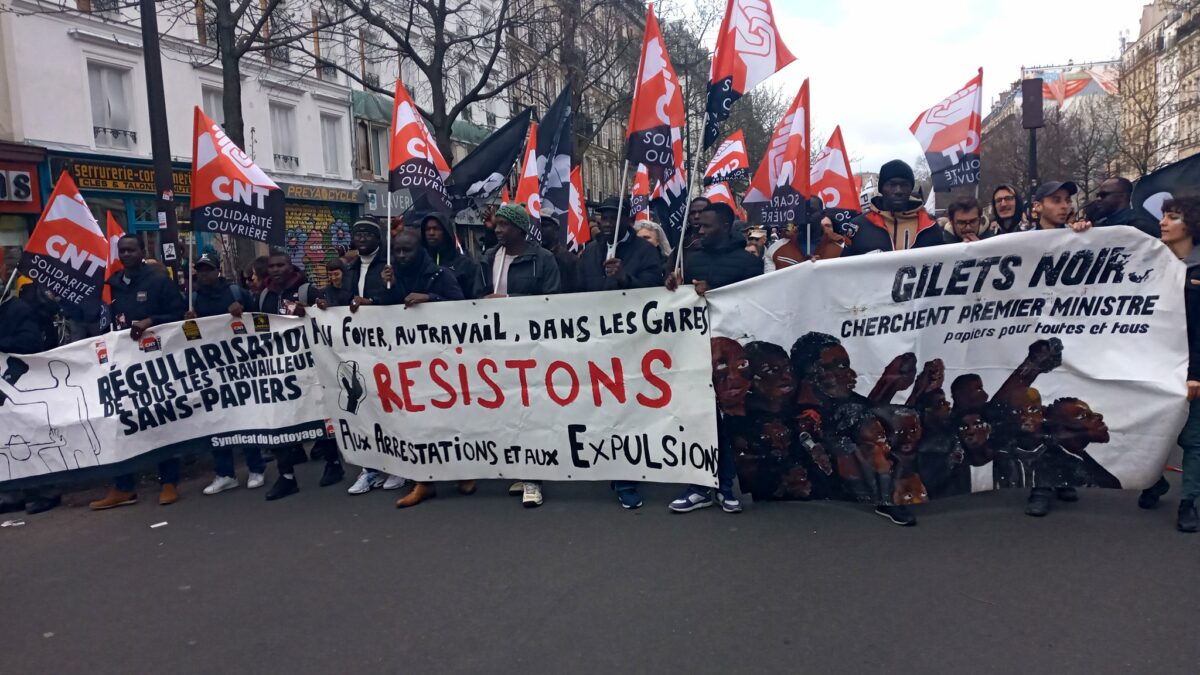 Health workers in Québec strike for better working conditions
Health workers in Québec join wave of public sector industrial action in bid to secure better working conditions, personal life-work balance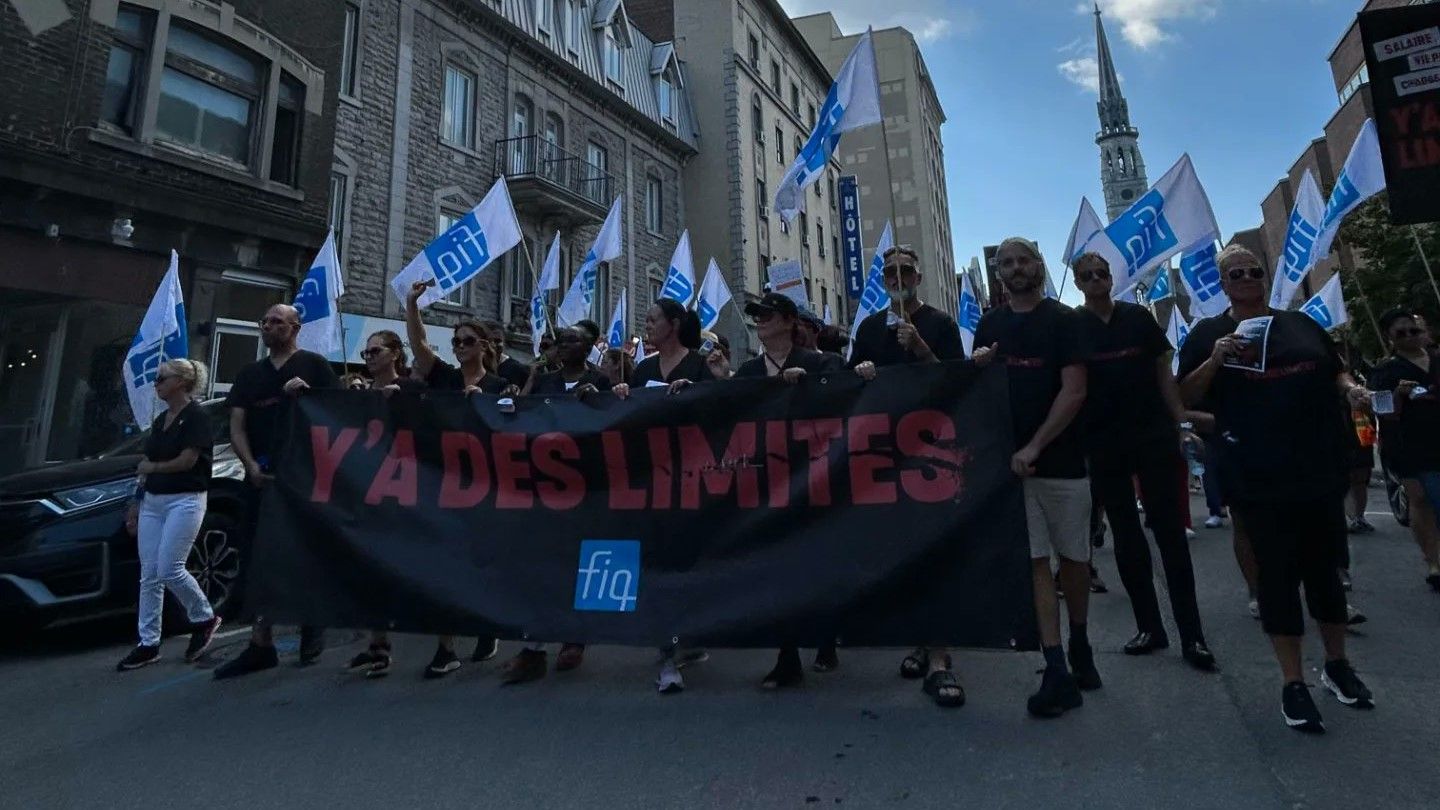 Private sector stalls implementation of nurses' minimum wage in Brazil
Nurses employed in Brazil's private health sector are still not being paid salaries defined by law, as employers continue to delay implementation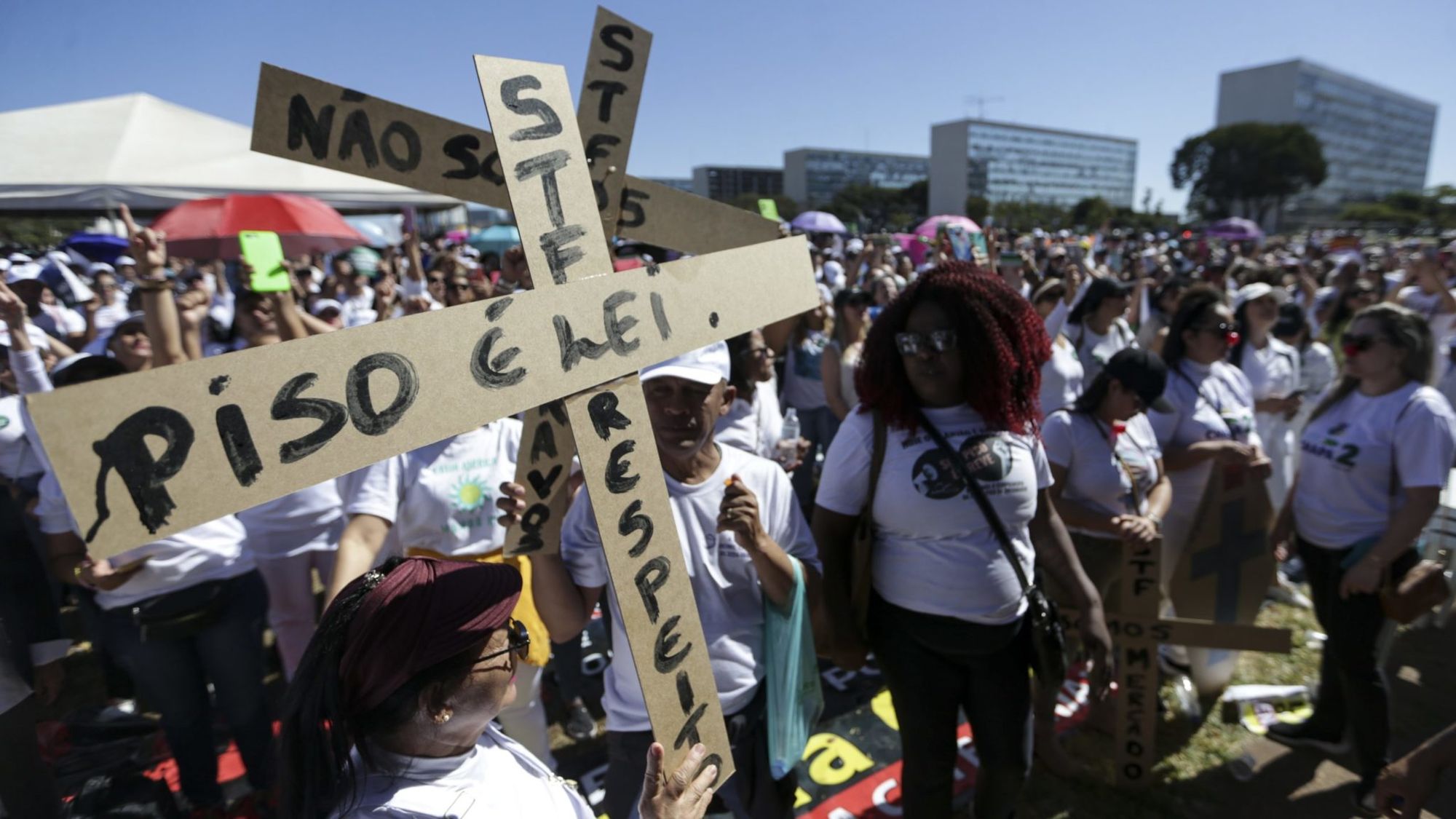 FAO warns about true cost of corporate food systems
A new FAO report warns against the high hidden economic and health costs of the world's food systems, adding up to around USD 12 trillion in PPP terms, which is about 10% of the global GDP. These costs involve environmental damage, contributing to social inequalities, and harming human health
---
Short reads
Buen vivir as a pathway to health for all
The People's Health Movement announced updated plans for the 5th People's Health Assembly, to be held in Mar de Plata, Argentina, in April 2024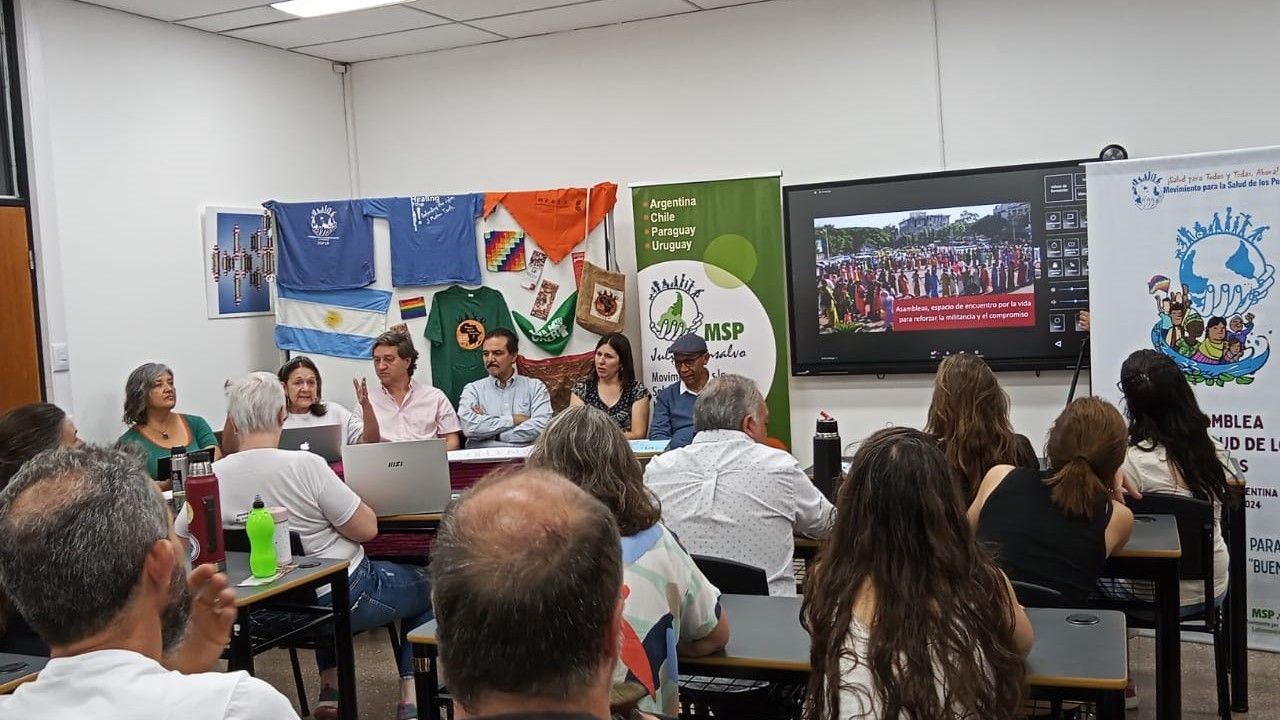 ---
Photo gallery: Health workers demand ceasefire in Palestine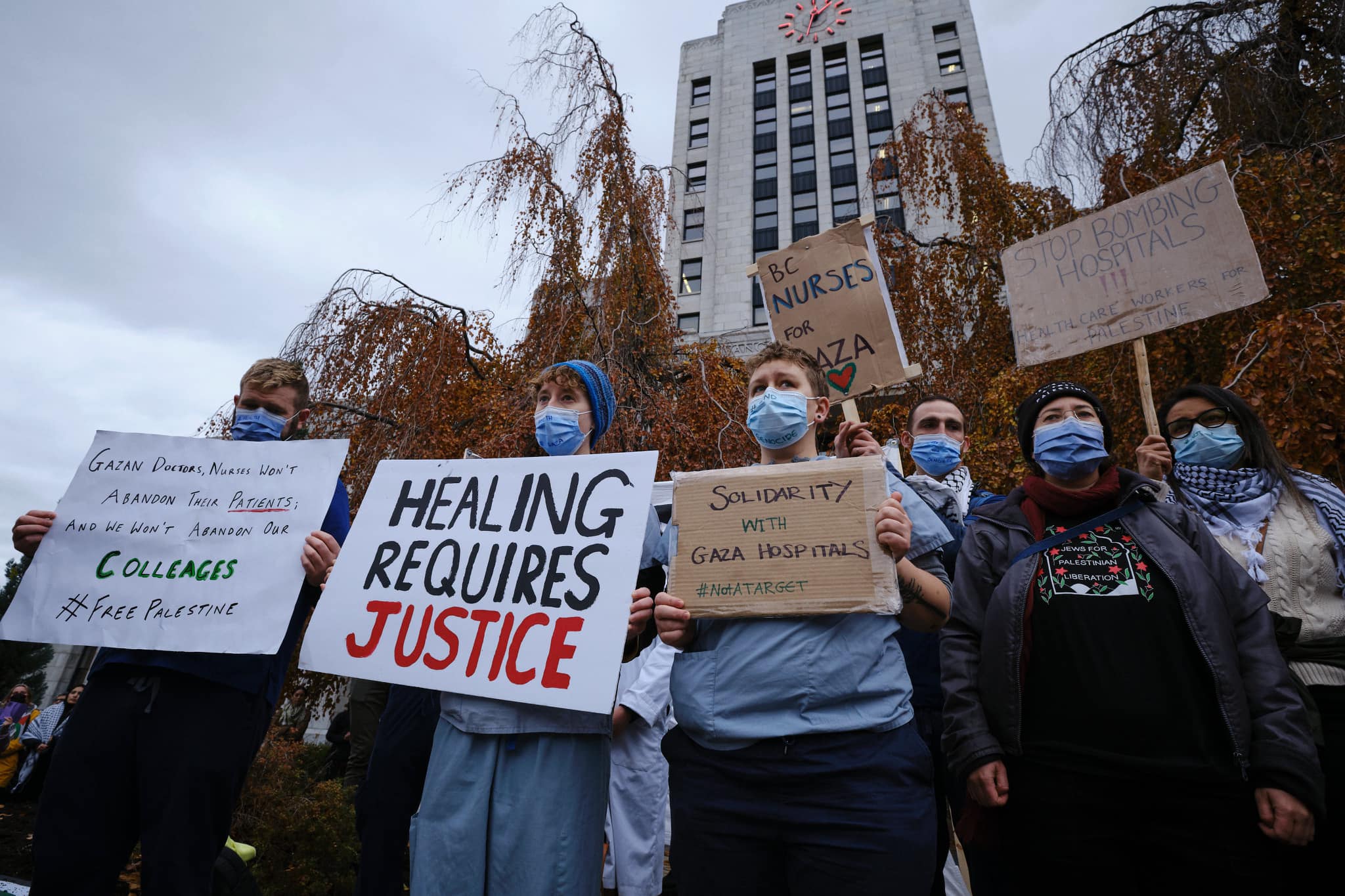 ---
In case you missed it